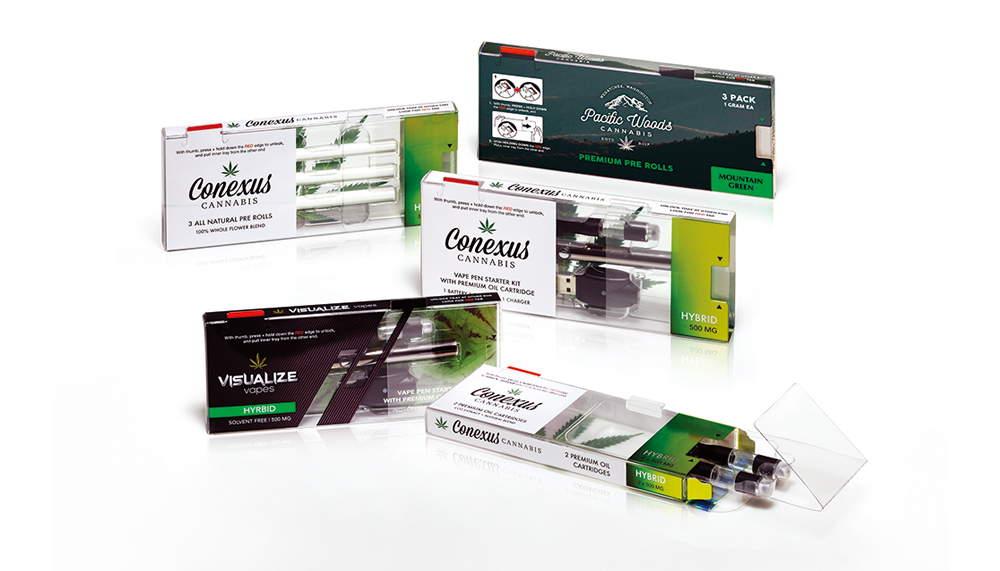 Klearfold® Keeper CR
Klearfold® Keeper CR is the first-of-its-kind transparent, child-resistant cannabis package. Clear plastic packaging has been used for decades by consumer products marketers to showcase their products and to better support premium product positioning, and now these same benefits are available to medical and recreational cannabis producers, while satisfying the Code of Federal Regulations (CFR) Title 16, Part 1700.
Patented Klearfold Keeper CR cartons are available in two standard sizes and the internal vacuum-formed trays are fully customizable.  The clear cartons can be made from durable box-grade PET, or our RPET100 substrate, which contains 100% postconsumer recycled content PET.  
The printed graphic design determines how much of the carton is opaque and how much is transparent, allowing brand owners to reveal as much of their package's contents as desired or allowed.  100% ink coverage results in a completely opaque Klearfold Keeper CR package.
US Patent Number: 10,968,014
OTHER CLEAR PACKAGING PRODUCTS